Contents
Introduction
In the fast-paced world of education, innovative tools and technologies are continually reshaping the way we learn and teach. Blooket Play is one such revolutionary platform that has been gaining widespread attention and acclaim. This article will delve into the exciting world of Blooket Play, exploring its features, applications, and the transformative impact it has on modern education.
Blooket Play: Unveiling the Concept
Blooket Play is a dynamic online educational platform that brings the excitement of gaming into the classroom. It bridges the gap between entertainment and education, offering an engaging and interactive learning experience. Blooket Play has rapidly emerged as a valuable resource for educators, enabling them to create and customize games that align with their curricula and teaching objectives.
So First Things First!
It's time to create your account! You can sign up using your email address or through google. This game platform is 100% free and very user-friendly.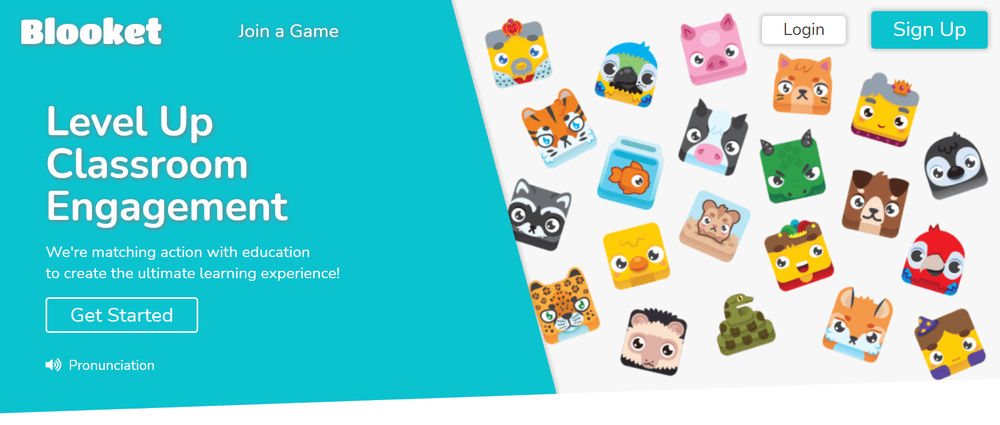 Once you have an account, it's time to log in and get started!
Next, you'll be taken to your dashboard page that asks if you wish to create your own set of questions or choose from options provided within the premade question sets.
One example: Tower Defense game mode is a classic game where students can build tower defense and factory stations as well as receive tokens for answering questions correctly. In this Blooket journey, there are a variety of blooks (including evil blooks) as well as monsters and cute avatars to make the playing field expansive and challenging.
Key Features of Blooket Play
Customizable Games: One of the standout features of Blooket Play is its flexibility. Educators can design and tailor games to suit their specific teaching goals. Whether it's a quiz, flashcards, or word matches, Blooket Play can be adapted to meet the needs of diverse subjects and student levels.
Competitive Learning: Blooket Play introduces an element of healthy competition into the learning process. Students can compete in real-time, making the learning experience both engaging and motivating. This competitive aspect fosters a sense of achievement and encourages students to strive for excellence.
Versatile Content: Blooket Play accommodates a wide range of subjects and topics. Whether you're teaching mathematics, history, science, or language arts, you'll find the tools and resources needed to create engaging content that resonates with your students.
Accessibility: Accessibility is a crucial aspect of modern education, especially in today's digital age. Blooket Play can be accessed with ease, requiring only an internet connection and a compatible device. This accessibility ensures that learning can take place anytime, anywhere.
Benefits of Blooket Play in Education
Enhanced Engagement: Traditional teaching methods often struggle to keep students engaged. Blooket Play addresses this challenge by making learning enjoyable and interactive. When students are having fun, they are more likely to participate actively in their education.
Improved Retention: Active learning through interactive games leads to better information retention. When students are actively engaged with educational content, they are more likely to remember and apply what they have learned.
Adaptability: Blooket Play's customization options allow educators to tailor their teaching materials to meet the unique needs of individual students or classes. This adaptability ensures that no student is left behind, as lessons can be adjusted to address specific learning gaps.
Data-Driven Insights: Blooket Play provides educators with valuable data on student performance. Teachers can track progress, identify areas for improvement, and make data-driven decisions to enhance their teaching strategies.
Fostering Collaboration: The competitive nature of Blooket Play encourages students to collaborate and work together. This collaborative learning environment not only benefits individual students but also cultivates a sense of teamwork and camaraderie within the classroom.
Impact on Modern Education
Blooket Play has emerged as a transformative force in modern education. Its unique approach to learning combines entertainment with education, making it more engaging and effective. By aligning with the preferences and needs of today's tech-savvy generation, Blooket Play ensures that education remains relevant and captivating.
Conclusion
Blooket April 2023 Codes
All of the codes below have been confirmed to work as of early-April 2023, but they could expire at any time, so users should use them as soon as possible.
283536
325202
355555
389738
466877
584165
768456
843129
860159
899054
985227
5124264
8936019
9028310
Redeeming Blooket Codes and joining matches
To redeem these codes and join the match that the code is associated with, all you have to do is follow a few simple and easy steps.
Head to Blooket.com and click on the "Join a Match" option on the top-lefthand side of the screen
Enter one of the codes above
Either sign in or create a new Google account and then you will be able to join the match
It's that easy to join a Blooket match, so you shouldn't have any issues getting started.
Blooket Codes (April 2023) – How To Join A Blooket Live Game
Blooket is one of the most intriguing and fun ways for kids to learn classroom essential topics while playing a game. The website was created by Tom & Ben Stewart as a creative way to learn topics while playing the game. Blooket also hosts live matches for the views which you can let your kids join and play. But to join these sites you will need the ID code of the game to join. This will be presented during a live match or you can use codes shared by others to play. So let's look at the current live Blooket Game ID Code and how to join it.
Live Blooket ID Codes (April 2023)
Here are the current live Blooket ID codes to join an official game:
325202
5124264
389738
843129
8936019
860159
9028310
768456
283536
899054
985227
355555
466877
584165
Old Blooket Codes
Here are old codes there were active during online YouTube streams: